NPDF GeoOrbital Press Release – October 29, 2018
The National Police Defense Foundation (NPDF) announces a partnership with GeoOrbital to promote SafeCop™
Bicycle patrols have become an integral part of community police operations. GeoOrbital has created an electric wheel with officer safety in mind. Adding electric power assist to existing patrol pedal bikes ensures that officers arrive at a call for service fresh and not winded while providing faster response times regardless of the climate and greatly expands patrol zones.
Assaults and threats against police officers are occurring at an unprecedented rate. The National Police Defense Foundation's SafeCop™ program issues a $10,000 reward for information leading to the arrest and conviction of criminals who shoot at police officers or threaten their lives on the internet. Through GeoOrbital's partnership with the NPDF, a portion of every electric bike wheel sale will be dedicated to the SafeCop™ program to help keep our officers safe.
For more information on the GeoOrbital Wheel and the partnership with NPDF visit https://www.geoo.com/pages/public_safety
GeoOrbital and NPDF are ready to ride!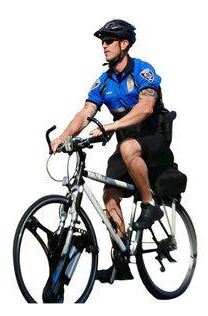 [cq_vc_chatbubble][cq_vc_chatbubble_item avatartype="image" avatarimage="1610″ extrainfo="- SSA Joseph Occhipinti (Retired) | Founder and Executive Director, National Police Defense Foundation " contentcolor="#ffffff" bgstyle="bluejeans"]
"GeoOrbital has created an electric wheel with officer safety in mind. Bike Patrol Officers can now arrive at a call for service fresh and not winded while providing faster response times. The N.P.D.F. endorses this safe, new innovative technology."
[/cq_vc_chatbubble_item][/cq_vc_chatbubble]